Amazon

Development
I am currently working as a Software Development Engineer at Amazon. Our team is responsible for the backend web services, mobile app experience, and developer facing SDK that power the Dash Button & Dash Replenishment Service.
If you would like to know more about my skills and background please visit my
 for a more in depth look at the tools & technologies I have worked with.
Microsoft

Development
I worked as a Software Development Engineer at Microsoft. While at Microsoft I developed solutions, processes, tools and services for localization under Microsoft Games Studios.
I worked with various platforms including Xbox, Windows, Windows Phone & Web.
Engineering
These are some of the titles I have worked on as an International Project Engineer at Microsoft:
---
College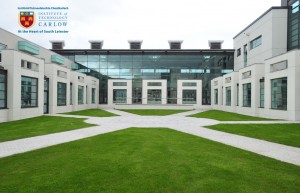 I studied Computer Games Development at the Institute of Technology Carlow.
I graduated in 2011 with a First Class Honours and the Microsoft Ireland Student of the Year Award which is an award that is bestowed upon the individual with the best results amongst Level 8 Computing courses at the Institute and is sponsored by Microsoft.
Here are some samples of the projects I did while there: